Lifetime Home not Part of the NoKill Scheme

News Bulletin NoKill People

Shuffling Animals around & mooching off the Public is not Responsible Pet Ownership.

I wonder how many of you NoKill Types have a bottomless pit of money or Pet Insurance...
or do you use donated money for your personal pets?

Be Responsible
Reject 🛑 NoKill Dumpsters
aka Rescues

These people need to work out their issues with a Therapist
not on the backs of Animals.

They are the Real Problem for Animals needing Final Homes

(Sample Button Only)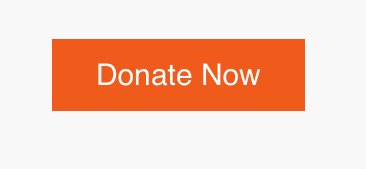 *Do not be played by the Rescue/NoKill Movement.
Rescues want Lifetime Ownership/Control of Animals not Lifetime Homes.

It should be clear to thinking people
that their silly term Furever Home does not mean Forever
...it is Rescue Code for Will Surrender Animal back to us.

That allows them to keep suckering the Public for money.

Reject that Scheme if you are honest & want Animals in Lifetime Homes.

NoKill simply promotes/encourages/facilitates irresponsible pet Adoption
&
provides a Dumpster for irresponsible people.

Euthanasia is part of being a Lifetime Home
&
responsible Adopters/Shoppers understand that.

Make sure your pets are legally protected from being surrendered to Shelters
or worse
being turned over to a NoKill/Rescue Dumpster.

Do not support their Control Scheme if you want Animals to be truly adopted.
No Kill/Rescues (not Shoppers) are the problem.

This Lifetime Home shopped because of Rescues.

How dare you NoKill/Rescue people chant AdoptDontShop
You people are the real problem.
---
If you can spare some cash,
here are some safe,reputable,constructive ways to help
both animals & Lifetime Homes.

1) The OSPCA
or another Reputable Humane Society/Shelter that gives up Ownership to Adopters.

2) The Farley Foundation
They help Lifetime Homes
truly in need.
4) The Goodbye My Friend Fund
The kinder option for Family members.

*Never give your Family Member to a Rescue
That is the ultimate betrayal & abandonment.
These people promote/encourage irresponsible Pet Ownership.

5) Spay It Forward

Some Donations to help Animals were made

In Memory of Mac

Animal Farm Grant Program.

Airfare for Detection Dog Assessment

Be someone who steps up to help Animals,
rather than someone who just chants Slogans.
Beware of Moochers/Whiners...
there are a lot of them who wait for others to step up.
(A few thousand borrowed dollars donated to or on behalf of these types)
Only thing the majority of these people are plugged into is whining on Social Media.

RIP
Mac & Rory